Renaissance German artist Adam Elsheimer's (1578-1610) painting of the 'Holy Family's' flight to Egypt (Matthew 2.13-15) is important at many levels. The story is well-known to churchgoers at Christmas. Hearing reports from spiritual advisors of a baby who Eastern astrologers and others believed to be the long-awaited 'King of the Jews', the vassal king Herod the Great (ca. 72/4 – 1 BCE; r. 37/36 – 1 BCE) ordered a purge of boys under the age of two, the gruesome 'Slaughter of the Innocents' (Matthew 2.16-18). As Matthew relates, Jesus's parents Mary and Joseph, 'took the child … during the night' and fled to the safety of Egypt. Migration is writ large in the Hebrew Bible and New Testament, from the prolonged 'wilderness wandering' of the Jews in Exodus, to the dispersion of Jesus's disciples after the stoning of the Church's first martyr, Stephen (Acts 7.54-8.3).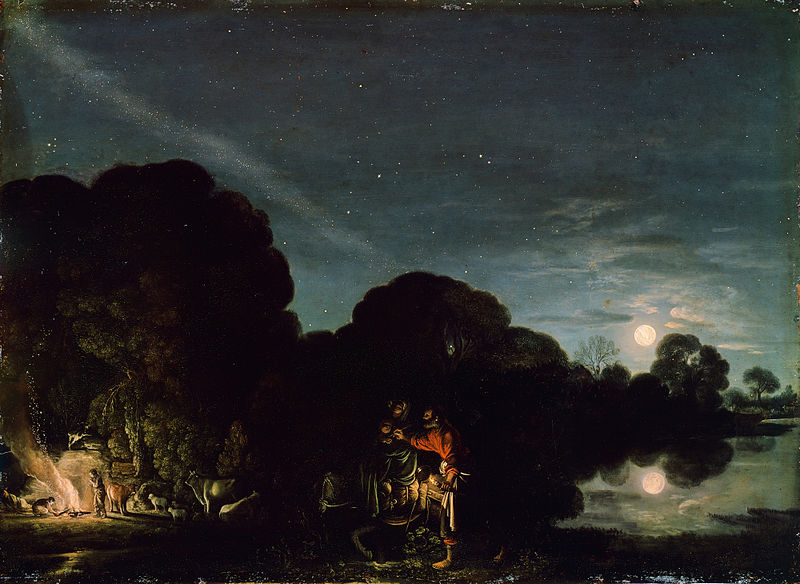 A migrant himself, Elsheimer's painting 'The Flight into Egypt' (1609), and the tradition it inspired, sheds unexpected light, I suggest, on the present 'dark night' of diplomacy, as it struggles to comprehend and control mass migration in a very different world, but one full of its own vicious deeds and ruthless rulers. The rhetorical questions Elsheimer's painting asks are not easily – or, to many, readily – answered: that doesn't mean they aren't valid.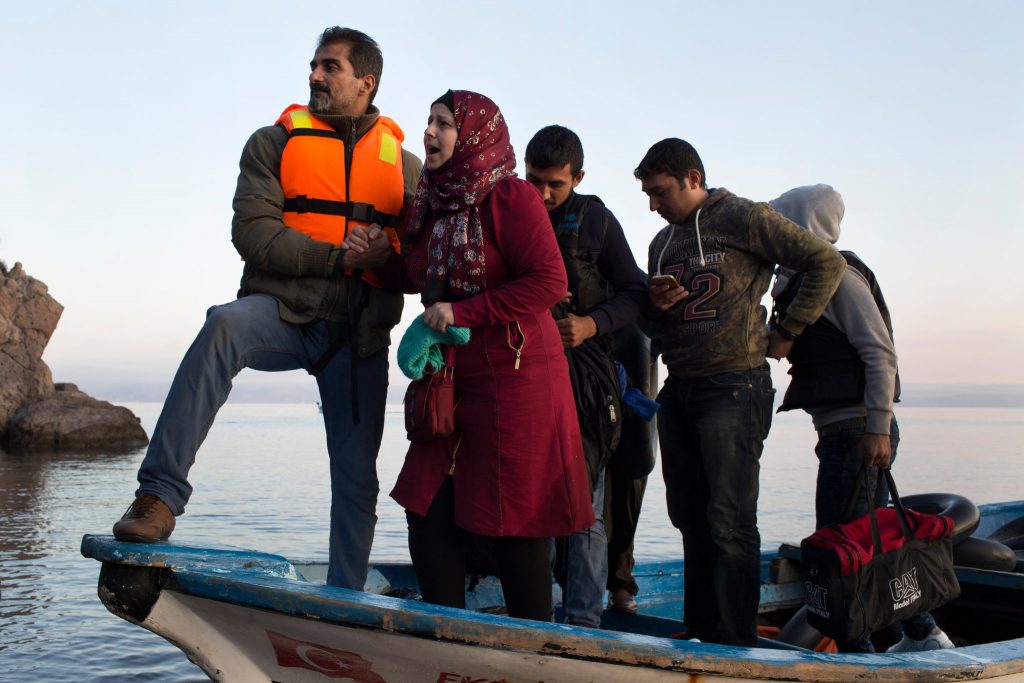 Before we look at Elsheimer and his work in more detail, a few words on the idea of a 'dark night' and its relevance to diplomacy in the current migrant crisis.
There are two prominent uses of the notion of a 'dark night'. Astronomically, it is used of a sky without twilight or moon, when deep sky objects like galaxies, nebulae and (even) the 'Milky Way' are visible. 'Dark night' is also used formally and informally of a person's state of mind and soul during and after a sustained crisis of faith, confidence, or physical/mental well-being. As a recent article by SUNY and Tufts Emeritus Professor of Psychiatry Ronald W. Pies argued, the 'mystical concept' of a 'dark night of the soul', which Spanish Carmelite St. John of the Cross (1541-1597) addressed poetically in La noche oscura del alma (and in his two book-length commentaries on the poem), 'may seem too esoteric to have relevance in clinical psychiatry; but … the dark night may be understood more existentially, in ways that have considerable relevance to our profession' (Psychiatric Times, 14 December 2020).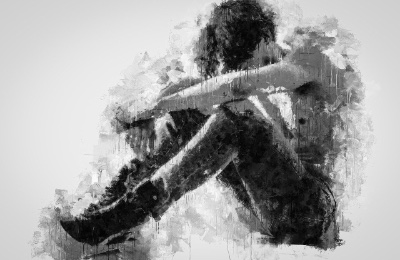 In other words, a 'dark night' may refer to 'the journey of the soul from its bodily home to its union with God', it may also be used metaphorically (but substantially) of the anguish many people feel as they process bereavement or divorce, separation or unemployment, a loss of status or ageing, or any number of other crises in life. Professor Pies' article cites the rise in suicides and suicidal thoughts among young people during the pandemic. His point is clear, talk of a 'dark night of the soul' is about more than despair and demoralization, it connotes a depth of disorientation and distress akin to walking through life under an ink black sky. Old certainties lost. New hopes unimaginable. 'Dark night' will resonate with any who have been unsure where to go next. Migrants and managers of the migrant crisis will know the feeling well. Tragically, a 'dark night' is not always followed by a bright, new dawn.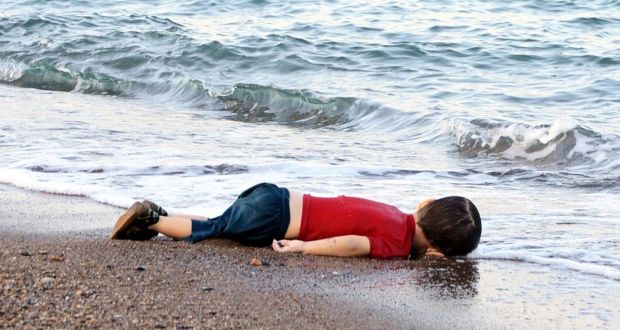 Come back to Adam Elsheimer and his 'The Flight into Egypt'.
Elsheimer was the tenth child of a master-tailor and his wife. He was born in Frankfurt-am Main, Germany, in a home (that survived until allied bombing in 1944) a stone's throw from the church that housed the resplendent 'Heller Altarpiece' (1507-1509) by Albrecht Dürer (1471-1528) and Matthias Grünewald (ca. 1470-1528) and their assistants (including the work's later copier Jobst Harrich [1579-1617]). Elsheimer was apprenticed at an early age to the artist Philipp Uffenbach (1566-1636) and then, on his migrant travels via Munich to Venice (1598) and Rome (1600), to the 'cabinet painter' Johann (or Hans) Rottenhammer (1564-1625) and the Flemish landscape painter and printmaker Paul Bril (1554-1626), a long-term resident in Rome. Like Elsheimer, Bril was a notable convert from Lutheranism to Catholicism: a stylistic and theological progression is clear in the work of both men.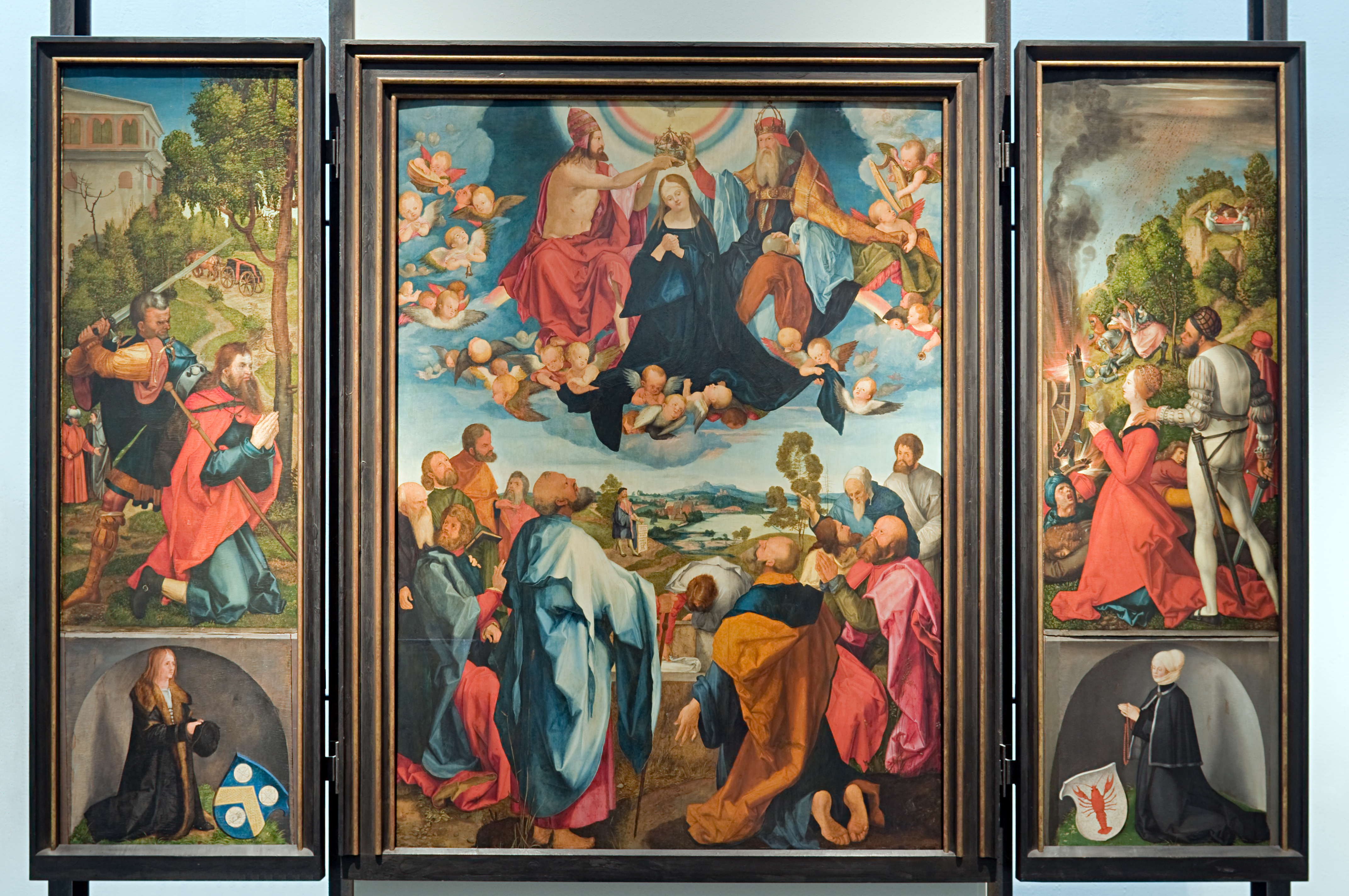 Elsheimer's 'Baroque' style bears testimony to his teachers and his travels. His 'Burning of Troy' (1604) is in the Venetian style of Tintoretto (1518-1594) and Paolo Veronese (1528-1588). His 'The Flight into Egypt' is an oil-on-copper 'cabinet painting' (31x41cm). Finely crafted miniatures were popular in wealthy homes from the mid-15th century, where exotic 'cabinets' housed them. But Elsheimer was creative with tradition. As fellow artist Peter Paul Rubens (1577-1640) wrote of his beloved friend, '[H]e had no equal in small figures, landscapes, and in many other subjects … [O]ne could have expected things from him that one has never seen before and never will see.' Elsheimer died young and in poverty. Some scholars believe 'The Flight into Egypt' to be his best picture … and his last. It had hung in his bedroom. Elsheimer's corpus is small, but is now found in leading galleries worldwide. His 'The Baptism of Christ' (ca. 1599) is in the National Gallery, London; 'The Holy Family with St. John the Baptist' (pre-1600) in the Gemäldegalerie, Berlin; 'The Flight into Egypt' in the Kimbell Art Museum, Fort Worth, Texas. Like many mastercraftsmen, Elsheimer's impact exceeds his output. His works command high prices. He warrants our closest attention.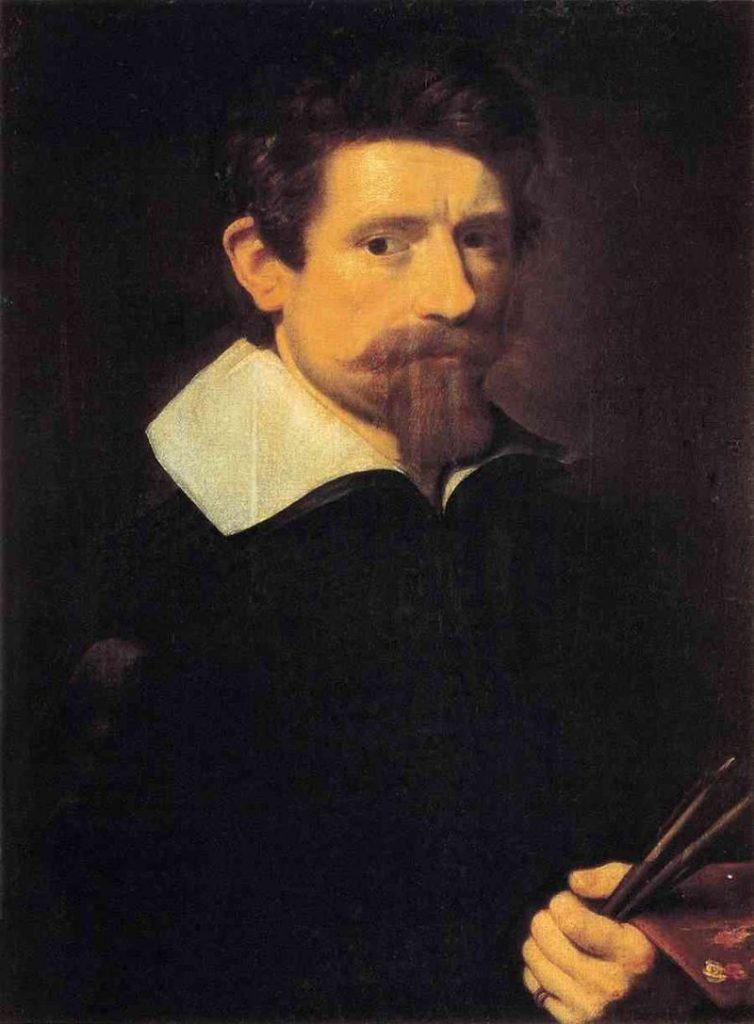 So, why focus on Elsheimer's 'The Flight into Egypt'? Other artists before and since have sought to portray the poignant biblical story of a young couple's fear-filled migrant flight. What makes this rendering so significant artistically, and relevant diplomatically today? Four things stand out for comment.
First, Elsheimer's work blends Renaissance thought and Baroque style. Though (in)famous in his day for meticulous care and slow output (only 40 paintings and a few sketches are attributed to him today), there is a cutting-edge freshness and originality in his approach. He takes unusual themes and reworks them. The episode from the Roman poet Ovid (43 BCE – 17/18 CE) that he depicts in his 'Jupiter and Mercury in the house of Philemon and Baucis' (ca. 1608) is unique; as is his 'The Mocking of Ceres, Apollo, and Coronis' (? 1605). Even traditional religious topics, such as the martyrdom of St. Lawrence ('St. Lawrence prepared for Martyrdom', 1600-1601), is handled with creative freedom and extreme care. Elsheimer revisits old themes and reimagines them. Contemporaries speak of him spending long hours in churches studying frescoes and paintings by old masters. He combined, it's said, a strong visual memory with a sensitive, melancholic spirit. The Flemish art historian and poet Karel van Mander (1548-1606), who met Elsheimer in Rome and knew his work, comments on his slowness in his Schilder-Boeck (1604) but praises his warmth and skill.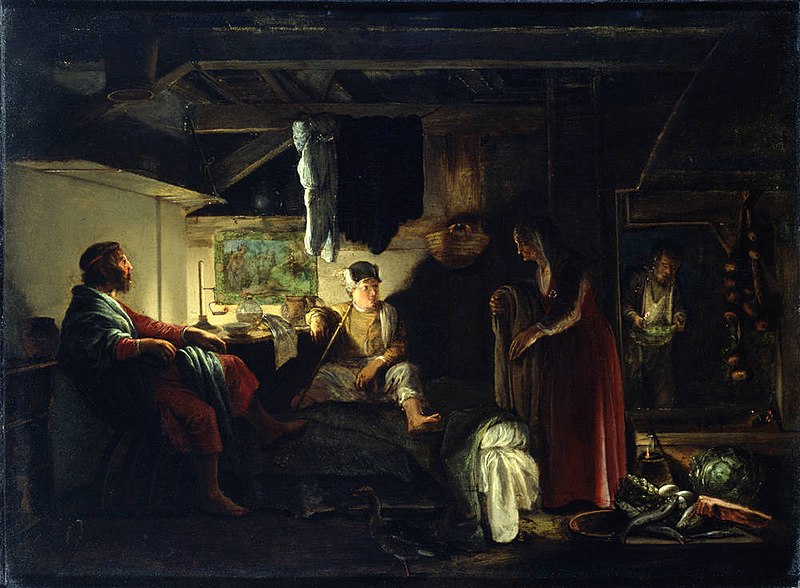 Through Rottenhammer, Elsheimer became connected with a forwarding looking group of artists and intellectuals in Rome. Together they subjected revered traditions of faith and artistic practice to respectful cross-examination. The German papal doctor and botanist, Johann (Giovanni) Faber (1574-1629), resident in Rome from 1598, was a key figure in this group, as were the astronomer-engineer Galileo Galilei (1564-1642) and other students of the emergent natural and physical sciences. Faber was an early member of the Accademia dei Lincei (founded in 1603: Elsheimer joined in 1606) and is believed to have invented the word 'microscope'. He was also the curator of the Vatican botanical garden where science, faith and art grew together. Elsheimer's work reflects this rich Renaissance world where nature and life are read in new ways. The challenge that Elsheimer and his peers lay down for us is to resist prevailing interpretations of the world and how it must be read. Simply put, old types of diplomacy and views of mass migration may be 'past their sell by date'.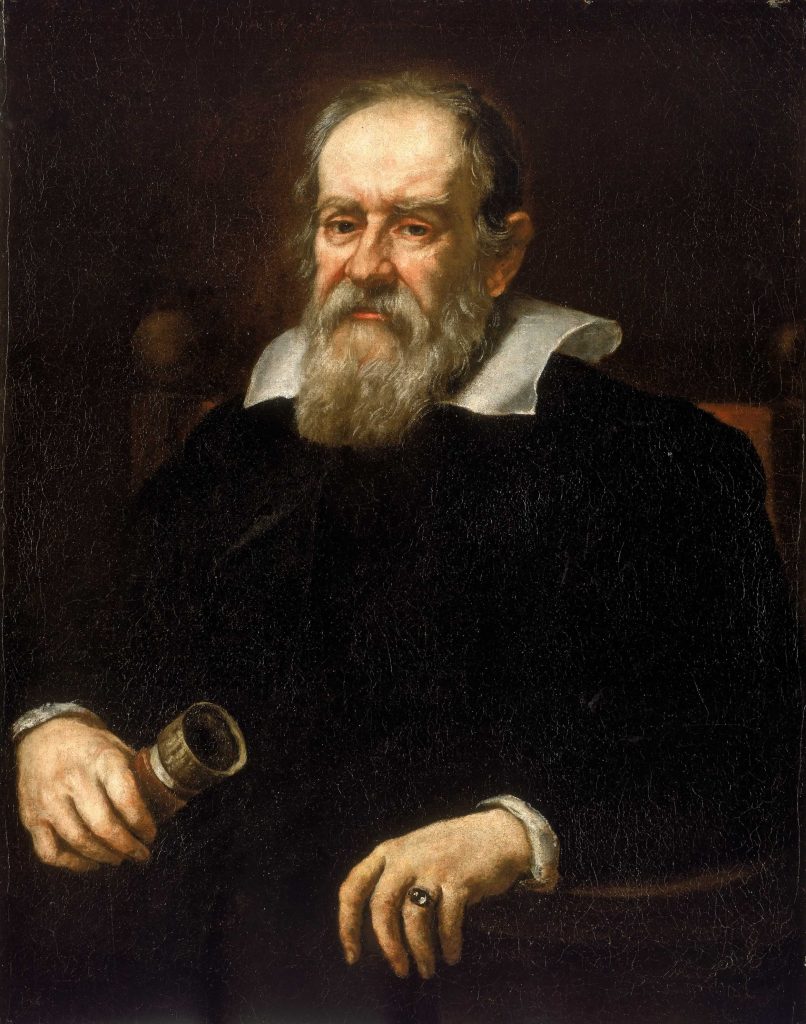 Second, Elsheimer's interest in science and the natural world is reflected in his use of light, and 'naturalist' approach to landscapes. As we have seen – again through Rottenhammer – Elsheimer became a friend and devotee of the landscape painter and printmaker, Paul Bril. Like Rottenhammer, Bril attended Elsheimer's marriage to Carola Antonia Stuarda [Stuart] da Francoforte in 1606. Elsheimer owed much to Bril (including money when he died!), but their mutual indebtedness artistically is also clear. Bril, who was (prob.) born in Antwerp, had an artist father and brother both called Matthijs. Bril followed Matthijs the younger to Rome ca. 1582. In time he acquired a significant number of papal and aristocratic patrons. His landscapes – which became more peaceful and bucolic as his friendship with Elsheimer grew – adorn (among others) the Basilica di Santa Maria Maggiore, the Vatican Palace, Scala Santa, the church of Santa Cecilia in Trastevere, and the Casino dell'Aurora in the Palazzo Pallavicini-Rospigliosi. Bril and Elsheimer share limelight in the vibrant art world of Rome. Both migrant (artistic) labourers, they greatly enriched the new communities they joined.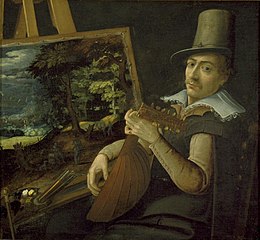 Bril's early fascination with light and darkness, with sharp edges and flowing lines, is in keeping with the Flemish style of Joachim Patinir (ca. 1480-1524) and Pieter Bruegel the Elder (ca. 1525/1530-1569). In Rome, this gave way to the gentle 'naturalism' we find in Elsheimer and in the classic style of Claude [Lorrain] (ca. 1600/1605-1682) and his later Dutch contemporaries. 'The Flight into Egypt' blends attention to the physical world with stark contrasts of light and dark. The night sky draws the eye in its impenetrable blackness and scintillating constellations. It is no surprise, perhaps, that in 1621 Bril became the first foreign Director of Rome's artists' guild, Accademia di San Luca, nor that Elsheimer was a friend of the astronomer Galileo. Through their collaboration we are, I hope, inspired to see our world as also rightly portrayed with clear lines of light and darkness, of good and evil, but done, as Bril and Elsheimer exemplify, with consummate tact and skill. A heavy-handed approach to the current migrant crisis is, I suggest, as inappropriate as populist diplomatic sabre-rattling or fudging denials there is a crisis at all. 'Dark night' diplomacy lacks artistry.
Third, Elsheimer not only painted a 'dark night', he identified specific astral phenomena. The biblical migrant family flee on a 'dark night'. And, as Deborah Howard has shown, this is the first 'naturalist' painting of a night sky in Renaissance art (cf. 'Elsheimer's Flight into Egypt and the Night Sky in the Renaissance', Zeitschrift für Kunstgeschichte 55. 2 [1992]: 212f.). Science and art blend here with faith and emotion. Also, for the first time, the Holy Family's flight is depicted at night. Darkness deepens our sense of human fear and divine protection. This 'dark night', Elsheimer wants us to see, is not without hope and the prospect of safety. Perhaps his own travels, and discovery of a new life in Italy, had taught him this lesson.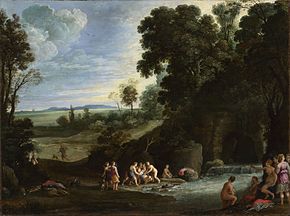 It is often pointed out that there are multiple sources of light in 'The Flight into Egypt'. The ancient, bewitching mystery of night is penetrated here by a confidently constructed image of the Moon and calm water that reflects its light. Joseph carries the 'human' light of a torch which irradiates Mary and Jesus. In a diagonal line across the sky above them, we see Ursa Major and Leo, the 'Milky Way' and, above their heads (again evoking the Christmas story) the bright star Regulus. Some scholars suggest Elsheimer updated the work – adding detail to the 'Milky Way' and surface of the Moon – after Galileo's ground-breaking work Sidereus Nuncius appeared in 1610. Few question the Medieval spiritual tradition that interpreted the 'Milky Way' as a heavenly signpost to glory. To the English artist, critic, and historian R.H. Wilenski (1887-1975), Elsheimer's 'dark night' is 'no longer a black cloth but a symbol of boundless space', the outline of trees shadows in a world where meaning lies elsewhere. The constellations matter, yes, but so does the spiritual journey that takes place beneath.
In the 'post-secularism' evident to many in our day – that, metaphorically, repaints spiritual stars on the otherwise dark, atheistic canvas of human existence – Elsheimer's work is an encouragement to admit seismic shifts in human consciousness and perception can, and do, occur. There is, surely, little, if no, real light on the migrant crisis if it isn't depicted in terms of ultimate reality. Yes, major powers can consign migrants to grim journeys under a star-less sky or they can humbly admit their accountability for the way they inhumanely treat unnamed families, much as King Herod did the Holy Family and countless innocent babies. Elsheimer's rhetorical work challenges us to see every family in the one family he paints.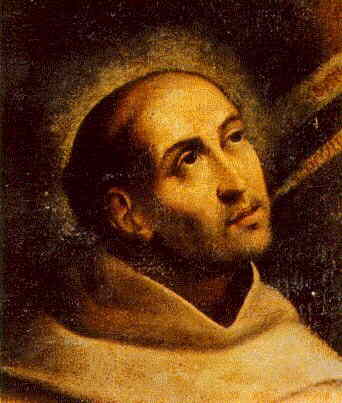 Last, Elsheimer both mediates and creates a tradition. We have already named some of those who influenced him: his influence on others is equally clear. Rubens, his contemporary and friend, was a great admirer (he acquired, it seems, four of Elsheimer's pictures); although his style is more dramatic and, in a letter to Faber dated 14 January 1611, he complained about his widow charging 300 scudi for 'The Flight into Egypt'! Elsheimer's stylistic legacy – thanks in part to knowledge of his work through the prints made by his gifted Dutch pupil Hendrick Goudt (ca. 1583-1648) – is tracked by scholars to Rembrandt's (1606-1669) teacher, also based in Rome, Pieter Lastman (1583-1633). The 19-year-old Rembrandt's first work, Stoning of St. Stephen (1625) is to many a conscious reworking of Elsheimer's own [ca. 1604] painting on that theme, which is now in the National Gallery of Scotland. But Elsheimer's hand extends further, to the recently reaccredited landscapist Carlo Saraceni (1579-1620), to Nicolas Poussin (1594-1665) and Anthony van Dyck (1599-1641), to the German Romantic Caspar David Friedrich (1774-1840) and the large figures against finely crafted landscapes characteristic of 18th century British artists.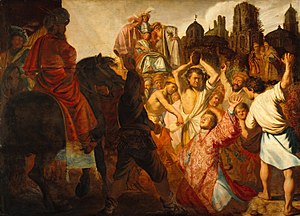 With his paintings sought by King Charles I (1600-1649; r. 1625-1649), bought by leading British aristocrats, and gifted by the Dutch to King Charles II (1630-1685; r. 1660-1685) in 1660, Elsheimer's reputation outside of Germany and Italy was secure. The poetry, proportion, and understatement of his small-scale works present humanity and nature in a carefully graduated harmony. His people are generally short and credibly human, not crushingly powerful, as in some Italian art of the day. His is an integrative style with Netherlandish reserve and Renaissance skill. He is also a visual reminder of the power of art in 'soft diplomacy', and the mutual enrichment cross-cultural encounters can afford. In the 'dark night' of diplomacy over migration, Elsheimer offers a way to reconfigure the debate so cultural distinctives, and foreign migrants, cease to be seen as merely international problems but become domestic – no, global – possibilities. Or, as St. John of the Cross says with anticipation in the first verse of 'The Dark Night of the Soul':
In an obscure night
Fevered with love's anxiety
(O hapless, happy plight!)
I went, none seeing me
Forth from my house, where all things quiet be.
Christopher Hancock, Director