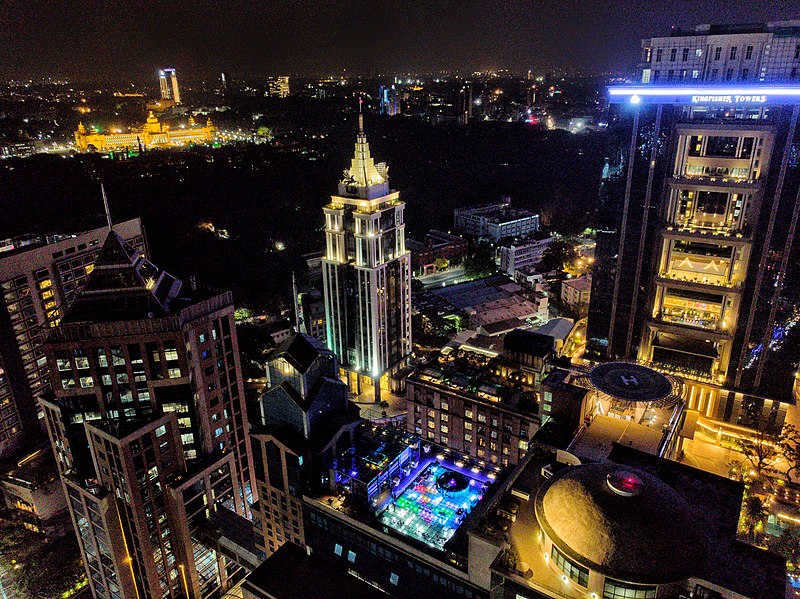 I look down from our tenth floor flat on one of India's historically most successful new 'Metros', Bangalore, home now to 12.7+m citizens; many drawn by the promise of jobs in the booming IT industry or by pressure on rural life in India's move to Super-Power status. But it's a city in a country now in crisis, crippled by COVID, riven by complaints against local and national leaders, caught in uncertainty about its capacity to recover quickly from an enemy it was ill-prepared to fight. As the Financial Times reported (1 May 2021): 'India is in the throes of one of its darkest moments since independence as a catastrophic second Covid-19 wave tears through it with dizzying speed.'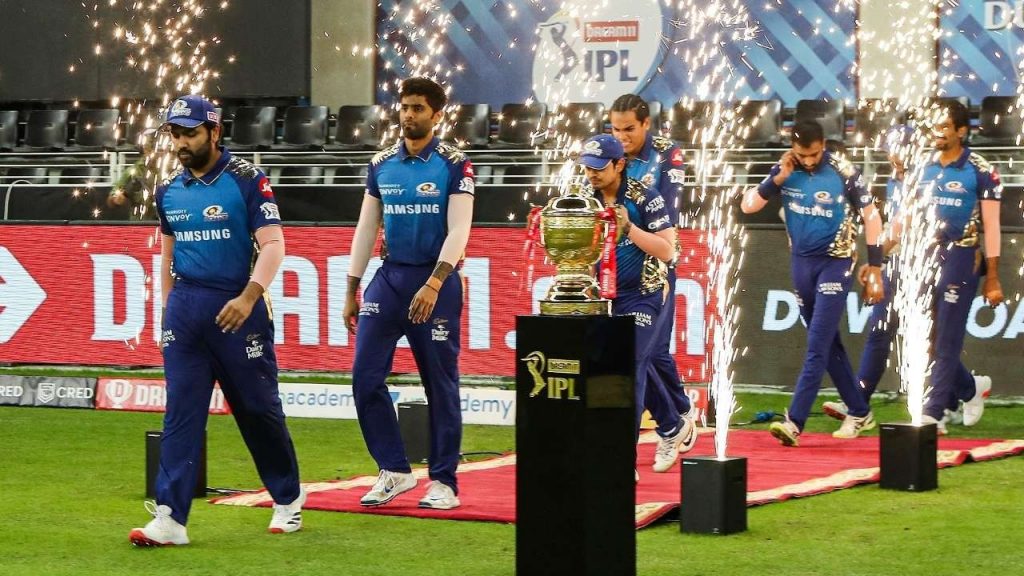 You know something is wrong – really wrong – in India when this cricket-crazed nation acts to 'suspend indefinitely' (with 29 of the 60 matches completed) the 14th edition of the Indian Premier League, the richest cricket tournament in the world with a brand value of est. $5.7 bn. Despite repeated assurances by BCCI (Board of Control for Cricket in India) that players and managers would be safe, they were not. Delhi Capitals' Amit Mishra, Sunrisers Hyderabad's Wriddhiman Saha, and support staff, tested positive for COVID. So the BCCI took the hard decision – 'keeping the safety, health and wellbeing of all the stakeholders in mind' – to suspend play. Elite Indian and international cricketers headed home. Yet again, a cloud hung over the decision-making of BCCI: the bright light of cricket in India dimmed by poor management and the harsh reality of a deadly virus stalking India's vast, largely unprotected, population.
So, where are we, and how did we get here? A year ago, with much of Europe reeling under pandemic pressure, the BJP Government imposed one of the severest lockdowns on the country. The WHO lauded the Indian Government for its 'comprehensive and robust' action (PTI, 25 March 2020). Despite the desparate plight of countless migrant labourers, the Government declared the lockdown effective and claimed it saved 200,000+ lives (Mint, 22 May 2020). Time would tell differently.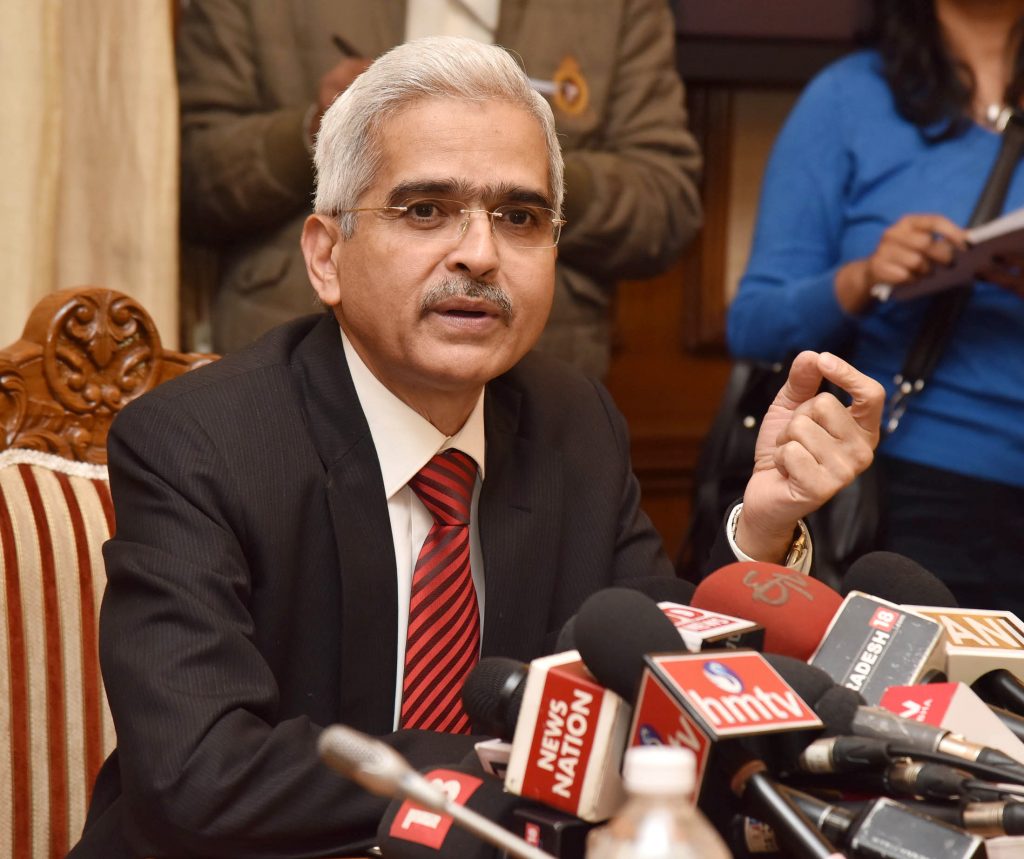 But the nation was tired. An already-struggling economy was hit hard by the lockdown. The Government, supported by millions of traders and businessmen, was quick to focus on reviving the economy. By October 2020, it eagerly quoted IMF data to suggest India's economy post-COVID would grow faster than China's (India Today, 13 October 2020). In December 2020, Shaktikanta Das (b. 1957), 25th Governor of the Reserve Bank of India, was bullish: '[T]he economy is recuperating faster than anticipated and growth rate is likely to turn positive in the second half of the current financial year' (Economic Times, 10 December 2020).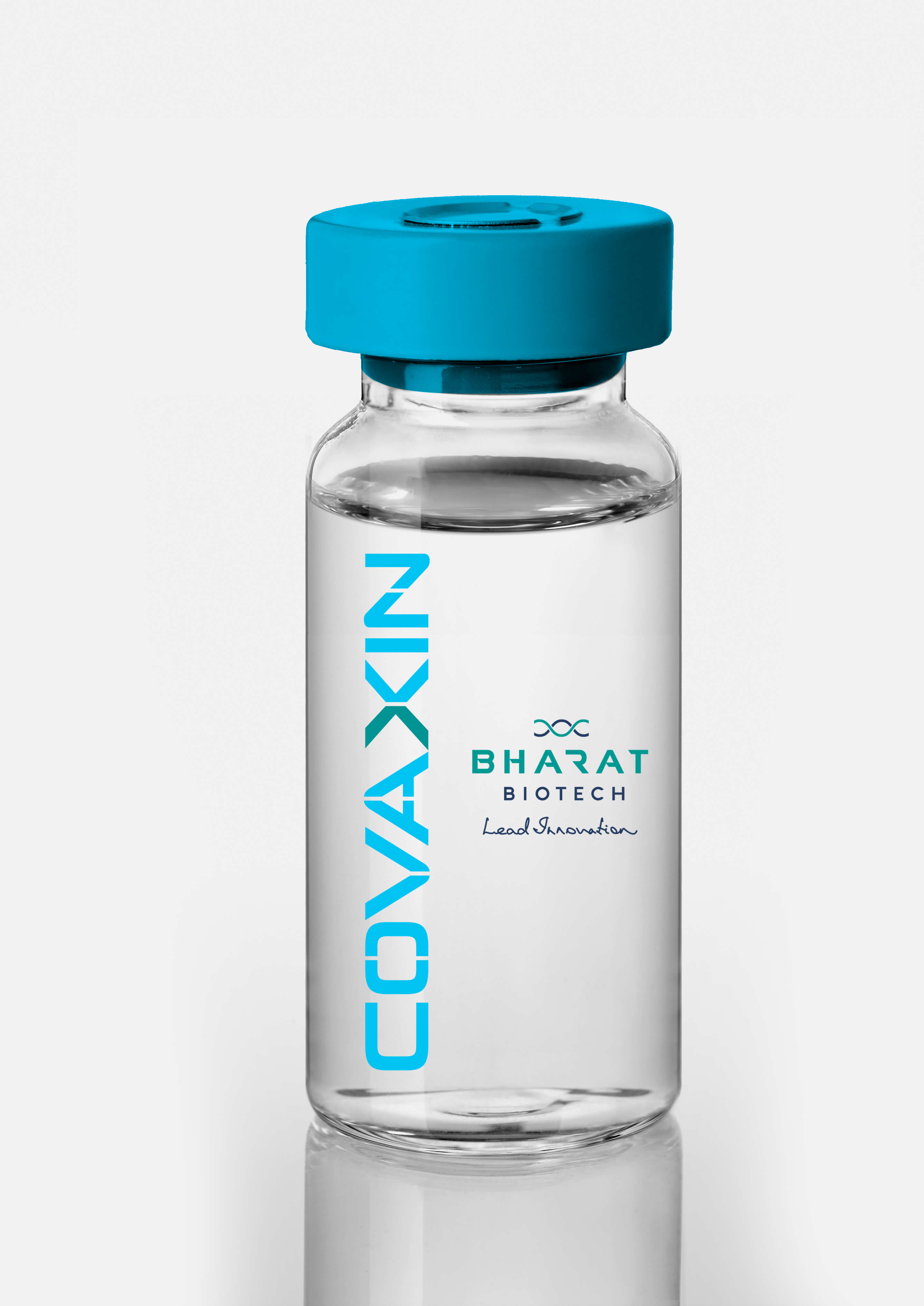 There was also optimistic news at the time on the vaccine front. In the race to produce an Indian vaccine, the Government of PM Narendra Modi (b. 1950; PM 2014-present) committed $60m+ to vaccine development, with Indian companies Bharat Biotech and Serum Institute the largest beneficiaries (Financial Express, 14 April 2021). Addressing the UN General Assembly, the Indian PM proclaimed: '[A]s the largest vaccine producing country of the world, I want to give one more assurance to the global community today. India's vaccine production and delivery capacity will be used to help all humanity in fighting this crisis' (Economic Times, 27 September 2020). Upbeat rhetoric continued. Social scientist Professor Sreeram Chaulia, Dean of the Jindal School of International Affairs, Sonipat (Haryana), stated: 'Indian-made COVID vaccines will save the world', with China and the US 'no match when it comes to manufacturing capacity and safety' (NikkeiAsia, 14 December 2020).
India's vaccine rollout began in January 2021. The Government said frontline workers would be first in line. The vaccination campaign would then expand in stages, starting with the elderly (India Today, 4 January 2021). India seemed to have everything under control. Appearances were sadly deceptive.
Ever mindful of advantageous optics and useful dependencies, concurrently with the national vaccine rollout in India, PM Modi launched his government's Vaccine Maitri (Lit. Vaccine Friendship) 'soft diplomatic' initiative to gift and supply vaccines to low-income and developing countries. Bucking the trend of 'vaccine nationalism' evident elsewhere, IMF's Chief Economist Gita Gopinath spoke of India as outstanding 'in its vaccine policy' (9 March 2021). Over 160m doses of Indian vaccines were shipped to more than 20 nations. Of these, ca. 37% went to 'friendly countries' (viz. Bangladesh, Nepal, Myanmar, Sri Lanka, Afghanistan, Bhutan; Business Today, 16 February 2021) with 10m doses sent to Africa and 1m to UN health workers in India. Not to be out done, China responded by giving 500,000 free doses to India's neighbour Pakistan (Hindustan Times, 22 January 2021).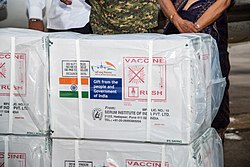 Despite internal criticism for exporting vaccines while its own population had not been provided for (The Wire, 24 January 2021), the Indian Government went on celebrating India as the 'pharmacy to the world' and – foolishly, it now seems – atmanirbhar (Lit. self-reliant).
Within a matter of weeks, everything began to change. Come mid-April, India entered a deadly 'second wave'. Cases soared across the country, with infection rates higher in India than anywhere in the world. Daily infections broke records: 314,835 on 22 April became 379,257 on 29 April. As I write, the figure stands at just over 400,000 per day, with 21m cases and 230k deaths recorded. Despite his strong electoral base, the rapid rise in death rates has produced an angry trending hashtag across India #ResignModi.
A perfect storm of negative coverage and technical or practical issues has forced the Indian Government to shift its position from confident celebration to damage control. A number of key issues have emerged.
First, India's failing infrastructure. Recent weeks have seen the progressive unravelling of India's health care system. Hospitals have been inundated with cases and patients. Desparate relatives have borne loved ones from hospital to hospital begging admission. Need has been such that a 'bribe for beds' scandal has been exposed in the last few days (Times of India, 4 May 2021). Alongside this, a shortage of oxygen for the acutely ill has left many admitted to hospital without proper medical care. Why this shortage? At the start of the pandemic, many countries anticipated the need for oxygen. But it took India eight months to tender for new oxygen plants in hospitals and several more for those facilities to become fully operational. Only very recently was an export ban imposed on oxygen supplies (National Herald, 23 April 2021). To be sure, inefficiency and hesitancy have compounded the present crisis.
In the midst of this, hopes of an effective vaccine programme faded. Vaccines were in short supply. Second doses were a dream. Across the country, State leaders keen to satisfy the demands of voters, began to put pressure on Central Government for help. Feelings turned against vaccine suppliers. Adar Poonawalla, CEO of Serum Institute, source of the Covishield vaccine, fled to Britain in fear for his life (Business Insider, 2 May 2021). The wisdom of the Vaccine Maitri initiative was called into question.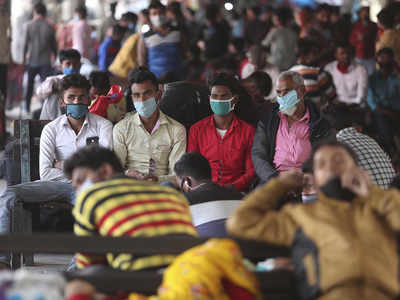 Second, the shift from confidence to damage control has shown many the Government's capacity for double standards. Two examples stand out. First, the way the Kumbh Mela (when millions of devout Hindus bathe in the Ganges) was handled. Despite its widely publicised plea to uphold COVID safety norms, the mega Kumbh Mela was allowed to proceed: the decision seen by many as a cynical attempt to garner support for the Hindutva ideology of the BJP. Like the IPL, suspension required a crisis: the event was only called off after a Kumbh leader died of COVID and positive tests came back on other celebrants (The Tribune, 17 April 2021). To many, the event should have been cancelled sooner. To others, the Government's lethargic response reflected an ill-advised confidence that India had – and would – somehow miraculously defeat COVID. A second example was the Government's attitude to State Elections in W. Bengal (and, also, Uttar Pradesh). Traditionally a key battleground, the ruling BJP sensed a chance to oust the incumbent leadership. Lavish campaigning was at its height when the 'second wave' hit. Thousands of pro-Government supporters attended rallies, many without masks, few socially distanced. The Prime Minister and Home Minister campaigned in person. As COVID cases surged, accusations flew. Seen by many as leaving Delhi and India to its fate, the Prime Minister was accused of placing his career and Party before his country and its crushing COVID crisis.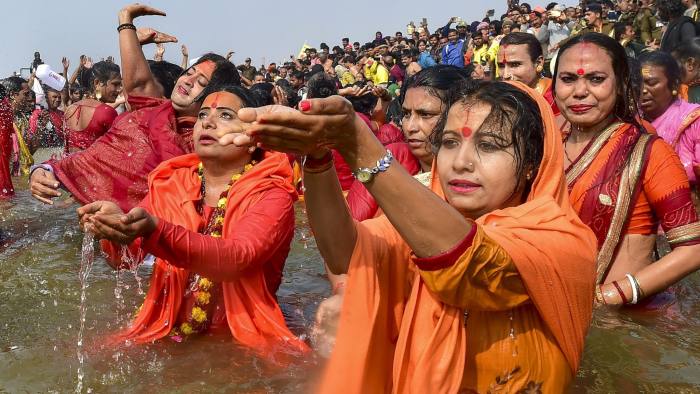 The third factor in the Indian Government's shift towards damage control is the impact of India's ever-growing social media. Pictures of funeral pyres spread like wild fire on Twitter and Whatsapp. News of oxygen shortages appeared on Facebook. A BJP leader warned social media posts about low oxygen supplies would be deemed anti-national and deserve punishment – one person at least was arrested. Reports then spread about Twitter – under pressure from Delhi – deleting tweets that criticised the Government's handling of the crisis (The Guardian, 28 April 2021). Facebook pre-empted criticism by banning #ResignModi posts; although these were restored when a red-faced Facebook admitted the Indian Government had not requested that they be taken down (The New Indian Express, 29 April 2021)! In our media-driven society and world, where theory and conspiracy vie for supremacy, such antics have done little to protect or preserve India's treasured 'peace of mind'.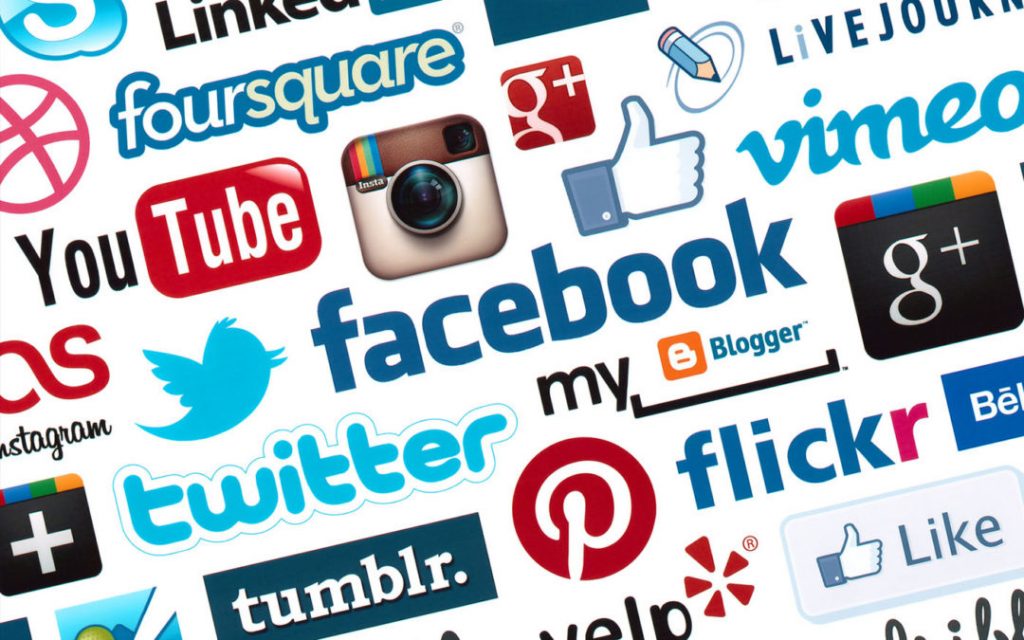 So public pressure and media criticism have impacted the way the Indian Government has addressed the COVID crisis. Central and State Governments have had little choice but to direct their energies towards bringing the virus under control. The battle is not over. A number of States – surprisingly hesitantly, but nevertheless responsibly – have re-imposed lockdowns: something they said they would never do. When the decision was taken, suspension of the IPL tournament was greeted with resignation: now is not the time for sport … even cricket!
A few final thoughts. I have found myself constrained as I write not to add to pressure placed on the Indian Government. Defeat in the recent West Bengal election was, surely, sufficient commentary on public reactions to Government handling of the COVID crisis. Systemic failures and deeper, more personal, social issues are to me, and many I have spoken to in recent weeks, more pressing problems. Perhaps the real question is not 'What has the pandemic revealed about PM Modi and the BJP Government?' But, 'What has the crisis revealed about India itself as it aspires to Super-Power status?' When hundreds of thousands have died – including many known to me personally – India's existential crisis becomes every Indian's in a deeply personal way. I think of my doctor friend labouring 18 hours a day in an established Christian hospital. He had COVID a year ago and a heart attack in the course of it. Now back at work, he risks his life hourly to serve a people and nation he loves. His wife tells me he collapses in a heap at day's end and sleeps fully clothed. That's India's true soul. I think of my wife, a social worker, who tells me of children left alone at home, their parents critically ill or recently deceased. Several quarantined families we know have had to mourn alone. That's not India: it is India's broken heart crying out for healing.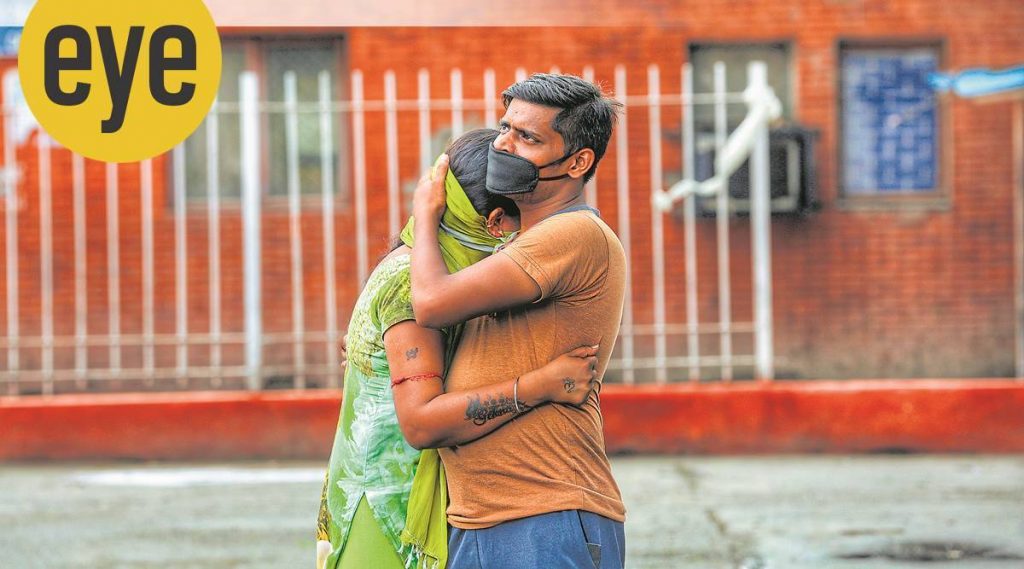 Despite all this, I want to end on a positive note. India has been grateful to receive, very recently, international aid in the form of oxygen, vaccines and other medical supplies. Of course, some have begrudged this seeming dependency, but the overwhelming reaction has been positive (The Hindu, 2 May, 2021). Global support has been targeted, practical and essential; even sports celebs have welcomed it! We need this medical support; more profoundly, I suggest, we need help healing our fractured, unequal, health-care system and our all-too-often financially constrained, and thence threadbare, NGOs, who offer an essential hand of love to India's most needy.
Perhaps, when the dust has settled – which all Indians pray may be soon – there will be time to consider what India and its leadership can learn from these dark times. Maybe we will talk about a lasting impact for good; perhaps about the systemic changes needed to help our Government act faster and care better for every Indian citizen. For now, we face tomorrow – which in India is always another shared day – in faith and hope.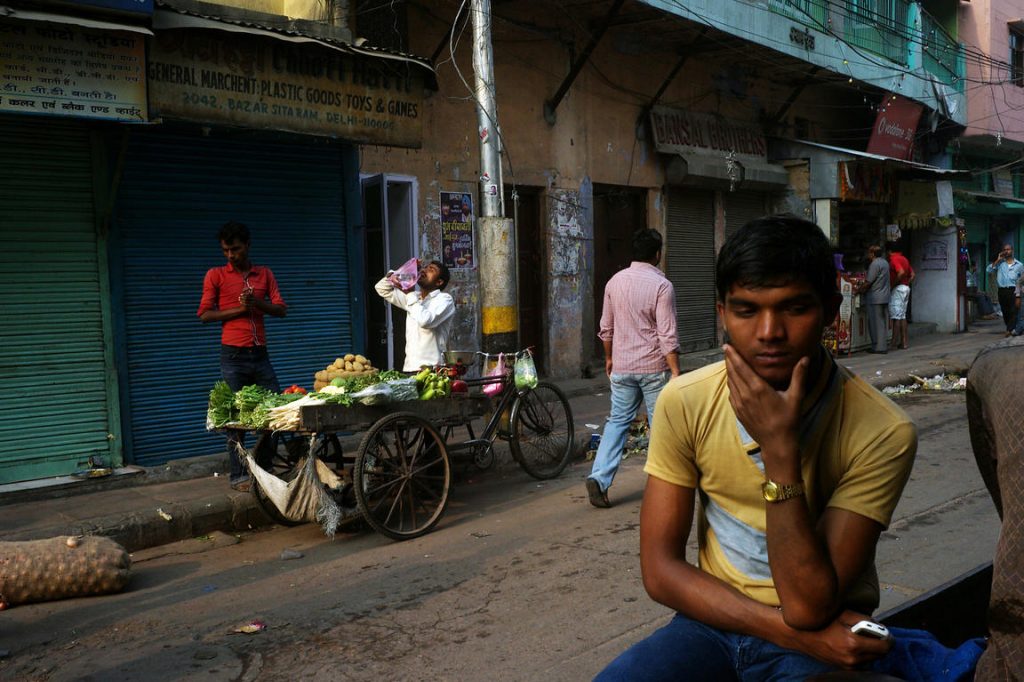 Dr Nigel Ajay Kumar, Oxford House Associate