Associate – 'Freedom of religion or belief'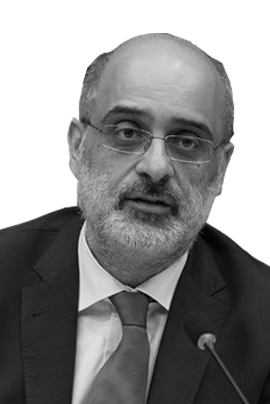 Kishan Manocha is the Head of the Tolerance and Non-Discrimination Department at the OSCE Office for Democratic Institutions and Human Rights (ODIHR) in Warsaw. From 2015-2020, he was ODIHR's Senior Adviser on Freedom of Religion or Belief.
Kishan has extensive experience in freedom of religion or belief and related human rights issues in Europe, North America, the Middle East and North Africa, and Central and South Asia as an advocate, researcher, trainer and consultant to a number of international and non-governmental organisations. He holds degrees in psychology and medicine from the University of London and in law from the University of Cambridge. Kishan has worked as a psychiatrist and is a Member of the Royal College of Psychiatrists of the UK. He also practised as a barrister in the areas of domestic and international criminal law. He served as Director of the UK Bahá'í community's Office of Public Affairs from 2010-14, where he was responsible for leading the community's engagement with government, parliament and civil society and coordinating its interfaith activities.
Kishan has been a Visiting Research Fellow at the Carr Center for Human Rights at Harvard University, a Fellow of the Montreal Institute for Genocide and Human Rights Studies, and a Special Adviser to the late Shahbaz Bhatti, former Minister for Minority Affairs in Pakistan. Kishan is a Research Fellow at the Religious Freedom and Business Foundation, a Professional Associate at the Centre for Law and Religion at Cardiff University, and a Fellow at the Centre for Religion and Values at Dublin City University. He is currently a member of the Global Steering Committee of the UN Plan of Action for Religious Leaders and Actors to Prevent Incitement to Violence that Could Lead to Atrocity Crimes and of the International Religious Freedom Alliance's Global Council of Experts, a Patron of Faith in Leadership, and serves on trustee and advisory boards of a number of organizations, including Beyond Conflict, Faith Matters and Most Mira.